I must say thanks for encouraging me to go out and bring more original characters, I have now started on my graphic novel again. As promised I drew Doomageddon in a Rock Gothlington suit. Hmmm, he looks pretty spiffy, do ya think?
********************************************************
For my journal entry: Pledge you allegiance...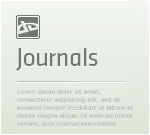 Pledge Your Allegiance...Hello my Devious Watchers;

Maybe I use the wrongs words for the journal entry, I dunno. I'm pooped and I have some questions I want to ask all you little viewers looking at my work before I hit the hay for the night.


:bulletblue: What do you guys really want to see me do with my art and "so called" talent? (Think seriously, guys.)

:bulletblue: What type of art do you want to see more of...? (e.g. Fan Art, Original Art, Digital Art journals...)


And because I'm feeling Generous... For the first three people who I feel have answered these questions truthfully will get a commission LOSE sketch for FREE and it will be featured in m

is one of the lucky winners of a commission sketch by me.